What's the feature of 11kv cable 240mm ?
11kv cable 240mm as a kinds of the medium voltage cable. 11kv cable 630mm is made of cross linked polyethylene (xlpe) or polyvinyl chloride (PVC) materials.
3 core xlpe GSW armoured cable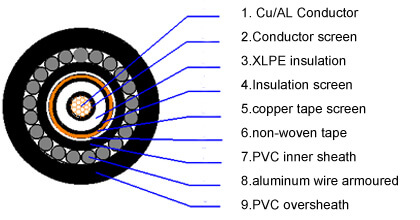 Single core xlpe SWA armoured cable
Especially, the xlpe insulation has superior thermal extension performance and strong current shielding. And the xlpe insulation material widely used for the production of the 11kv xlpe cable. Usually, the xlpe material's temperature up to 90 degree. And then, it is going to operate at extremely high temperature of the 11kv cable 120mm .
Thereby, the 11kv cable 300mm is very popular in nowadays. The 11kv cable 240mm is not only a very proper suited for direct burial, underground conduit program, public place and so on. But a few people know its another name, it is the one 11kv underground cable. And this type 11kv cable 185mm is becoming much more common. So, more and more people are used to calling it as 11kv cable 95mm. So, when you want to learn a cable's feature, you not only know its kinds of names, but also know 11kv cable 630mm structure, materials and application etc.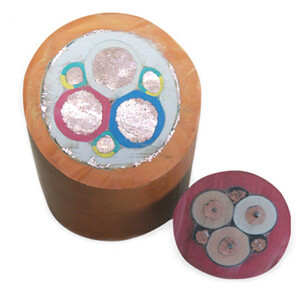 EPR/Ruber insulation 11 kv power cable
Voltage: 0.6/1kv, 11kv, 15kv
Conductor: Copper/Tinned Copper
Insulation: Rubber/EPR
Cores:single or multi-core
Color of insulation: Red, Yellow, Green, Light blue, White, Black, Grey, Brown, Orange, Violet, Yellow/Gree
Nominal cross section area: 0.5~400mm2
Conductor type: copper IEC60228-2004 class1,class2,class5 and 6
Standard: IEC,VDE,DIN etcPackaging:Iron Or Wooden Drum.
3 core 11kv armoured xlpe cable parameter
nom.cross-section of conductor
insulation thickness
sheath thickness
approx. O.D.
approx weight
max.D.C.resistance of conductor (20℃)
test voltage A.C
current rating
mm2
mm
mm
mm
kg/km
Ω/km
kv/5min
in air(A)
in soil(A)
3×50
10.5
3.7
81.0
6728
0.387
91
185
200
3×70
10.5
3.8
84.0
7581
0.268
91
230
250
3×95
10.5
3.9
88.0
8630
0.193
91
280
300
3×120
10.5
4.0
91.0
9688
0.153
91
310
330
3×150
10.5
4.1
95.0
11017
0.124
91
360
380
3×185
10.5
4.2
98.0
12390
0.0991
91
400
425
3×240
10.5
4.4
103.0
14427
0.0754
91
470
490
3×300
10.5
4.5
108.0
15940
0.0601
91
540
555
3×400
10.5
4.8
116.0
19346
0.0470
91
610
625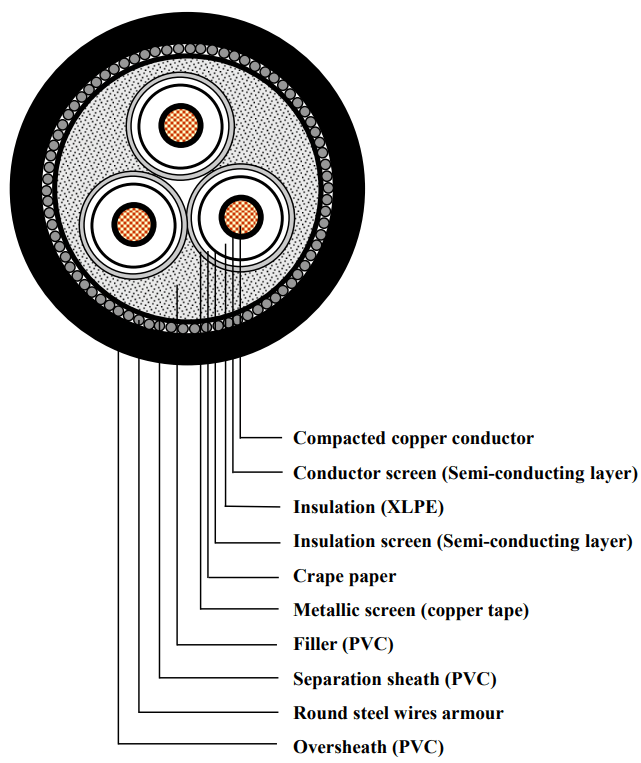 Application of the difference types of 11kv cable 185mm – 630mm
Although, we name the 11kv cable 240mm- 630mm refers to the 11kv cable 95mm. But, usually 11kv cable 300mm-185mm has two types non-armoured and armoured. And the armoured also including steel tape armoured (sta) 11kv xlpe cable and steel wire armoured or galvanize steel wire armoured xlpe insulation11kv cable. But the GSW armoured layer only suitable to the 11kv 3 core xlpe cable. And the ATA armoured and SWA armoured layer only use to the single core 11kv cable 120mm.
But If we notice the structure. We name the 4 core 240 mm cable as single core xlpe insulation 11kv cable 185mm with aluminum tape armoured layer and the 11kv 3 core xlpe cable with sta and swa armoured layer.

Meanwhile, we name also the 11kv underground cable as 11kv armoured cable. And the armoured 11kv xlpe cable is very suitable to the underground install, power substation project, building and so on. If you are looking for the 11kv 3 core xlpe cable, you can contact Huadong Cable Company. We will provide the best competitive 11kv xlpe cable price list for you reference. At the same time, our special 11kv cable 120mm engineer will free design the structure according to your requirement. And free the 11kv cable 95mm cable sample. Hope the 11kv cable 185mm -630mm help your programs.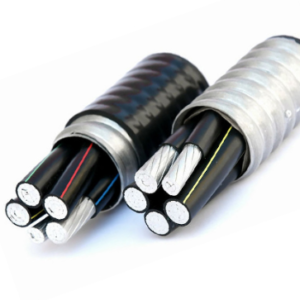 11kv AC90/ACWU90-all alloy aluminum cable
Voltage: 0.6/lkv,8.7/10kv,8.7/15kv,26/35kv
Conductor: (AAAC)All Aluminum Alloy Conductor
Armoured: Interlocked Armored with Aluminum Alloy/Unarmoured
Insulated: XLPE;
Sheath: PVC
Application: Voltage Level is 1-35kV ,with dry or wet locations under 90℃, applied to indoor and outdoor installation, mounted vertically.
BS standard  11kv xlpe cable structure
Conductor
Class 2 stranded copper or Class 1 solid
Conductor Screen
Semi-conductive Cross-Linked Polyethylene
Insulation
XLPE
Insulation Screen
Semi-conductive XLPE
Metallic Screen
Individual or overall copper tape
Filler
Polyethylene Terephthalate (PET) fibre
Separator
Binding Tape
Bedding
Polyvinyl Chloride (PVC)
Low Smoke Zero Halogen (LSZH) compound
Armour
Single-core cable: Aluminium Wire Armour (AWA)
Multicore cable: Steel Wire Armour (SWA)
Sheath
PVC or Medium Density Polyethylene (MDPE)
LSZH

Where get the your ideal 11kv xlpe cable price list?
Whenever you purchase the 11kv underground cable. There are some confused things around with you often. But, I think, how to get your satisfying 11kv cable 300mm manufacturer that is matter of concern to many clients.
With the development of the Internet. Placing your order is so easy by the Internet. In the google search engine, you can find many reliable 11kv 3 core xlpe cable factories. They are from all over the world, and many of them are direct sellers. You can very easy get the 11kv xlpe cable price list and a free 11kv cable 300mm quotation. From these 11kv cable 95mm suppliers, you can get any what you want to know.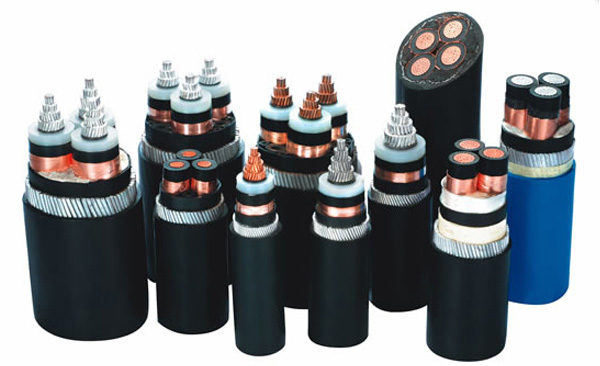 11kv Cable 630mm for sale for Huadong Cable Group
Huadong Cable Group is one of the leading of 11 xlpe cable manufacturers. We not only has over 15 years production and export experience about 11kv underground cable in China. But also we have 20 senior 11kv cable 120mm cable engineers. At the same time, provide more help about the 11kv cable 300mm for you. Here, you can get the any cable sizes that belong enjoying yourself. we also welcome you contact us any time.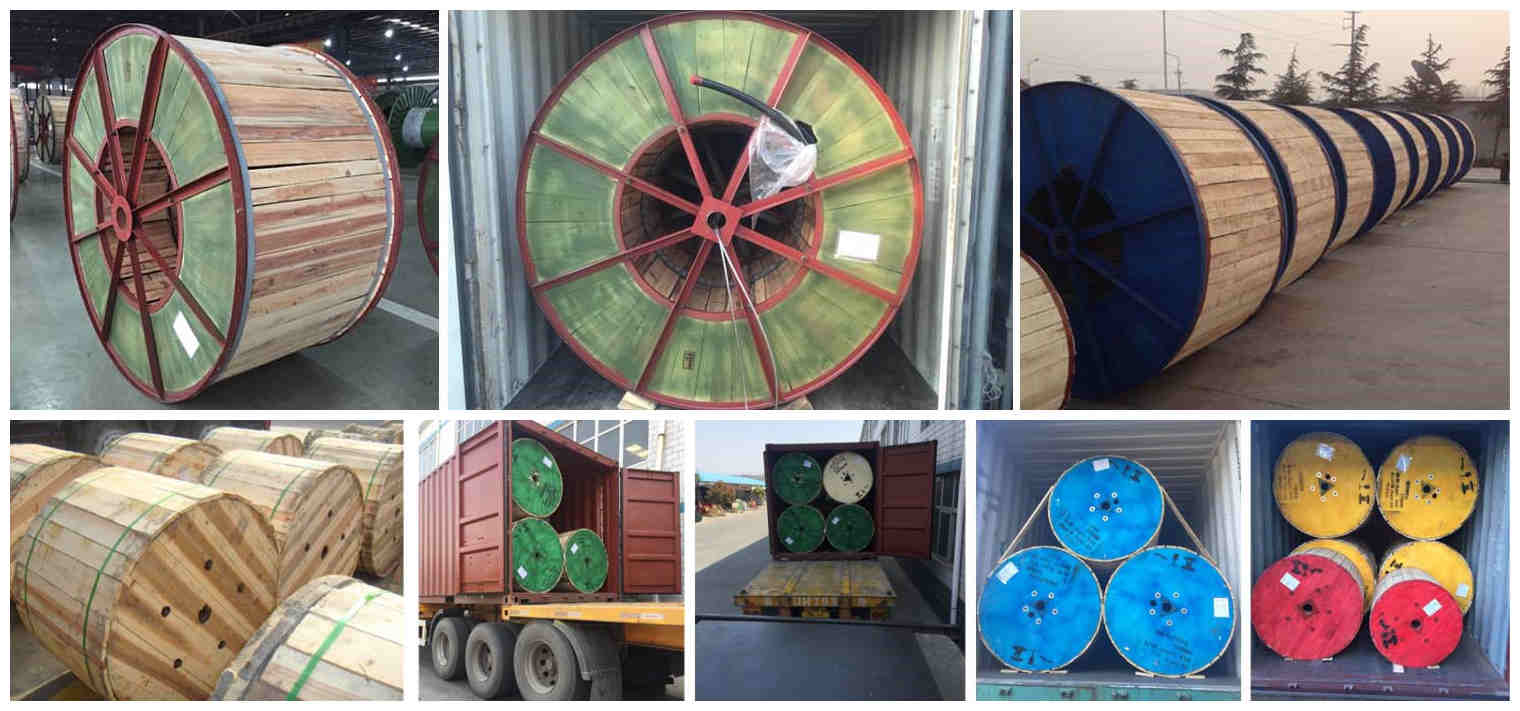 What's you pay attention to about the 11kv underground cable?
The 11kv cable 95mm as an important part of the underground power transmission system. So, the application of 11kv underground cable is becoming more and more widely. If you are looking for a lots of 11kv cable 120mm for your project. At first, You should know a thing that 11 xlpe cable it is really suit for underground. At the same time, the 11kv cable 240mm need clad a swa or sta armor layer between inner and outer sheath. The cable's structure decide 11kv cable 630mm application environment. Especially, the 11kv 3 core xlpe cable is very popular in some important programs.

So, before you want to buy the 11kv cable 185mm for your underground armoured cable project. You should select as much 11kv cable 95mm manufacturers as possible, and then get a 11kv xlpe cable price list from them. Then to compare with among them. To understand whether the xlpe insulation up to certain thickness, whether the armoured layer of 11kv cable 300mm is intact and so on. In addition to these, you know these 11kv cable 120mm factory whether have formal business license.

Huadong Cable Group is the one of the biggest 11kv xlpe cable manufacturers in China. At the same time, we can manufacturing all types of 11kv cable 240mm -630mm. So, Huadong product mainly export to many countries. Such as: Philippines, Malaysia, Singapore, Vietnam, Mongolia, Yemen, Cambod, Thailand, Kenya, Tanzania, UAE, Indonesia, Iran and so on. As well as we can manufacture the 11kv underground cable size according to your requirement and free quote for you any time, Welcome to you!
Huadong Cable Group
Huadong Cable
2022-6-29
Armoured Cable
The 11kv cable size including single core or 3 core 95mm 120mm 630mm 300mm 240mm
Five Star
Cable
11kv 3 core xlpe cable 95mm 120mm 630mm 300mm 240mm cable
2 USD
For Construction, Industry