The difference names of duplex service drop cable in the word
Duplex service drop cable is one of type of abc cable. Firstly, it mainly used for overhead power transmession. Usually, 0.6/1kv duplex abc cable is low voltage, above 1kv aluminum urd cable is beyoned meidum voltage abc cable. So, when you buy the duplex aluminum urd cable you need conform the voltage. At the same time, in Asia pepole name it is aerial bunled cable or aeribl bunched cable or overheadn cable.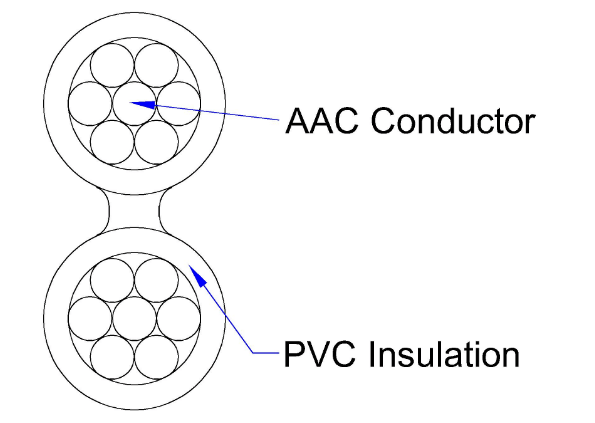 But, in south America this cable is named aluminum urd cable or service drop wire. Therefore, if you are the duplex service drop wire manufacture, you need learn clean the name of abc cables in difference countries.
0.6/1kv XLPE aluminum urd cable
Standard: ICEA S-76-474 and so on.
Conductor: Stranded All Aluminum 1350.
Phase conductor insulation: Both XLPE and PVC.
Neutral conductor: AAC, AAAC, ACSR and so on.
Voltage: 0.6/1KV.
The phase conductor is aluminum alloy 1350-H19 hard-drawn, compressed concentric-lay-stranded.
Neutral Conductor Construction cable assemblies are available with the following neutral conductors:
AAC conductors, coated-steel reinforced (ACSR), concentric-lay-stranded
Aluminium alloy 1350-H19 hard-drawn, concentric-lay-stranded
Aluminum alloy 6201-T81, concentric-lay-stranded.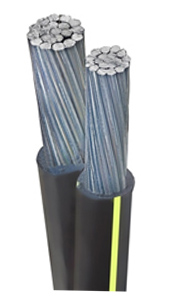 Duplex urd aluminum cable code name item
8-8 Bard duplex URD Wire(direct burial)
6-6 Bard duplex URD Wire(direct burial)
4-4 Bard duplex URD Wire(direct burial)
2-2 Bard duplex URD Wire(direct burial)
Insulation Material of aluminum urd cable
URD cable tandard insulation on the phase conductor is black low-density crosslinked polyethylene (XLPE)
Alternatively, black linear low-density polyethylene (LLDPE) insulation with a 75°C temperature rating is available upon request.
aac abc drop wire code name paramter
Whenever you purchase the abc cable, you need know the details technical parameter. So the follow meter mainly is sutable for America standard.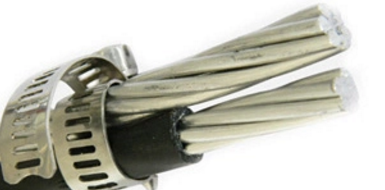 The name are code name, such as: haiotis  petella oyster clam and so on. Therefore, when you buy the cable, you only tell the details code name to the aluminum urd cable manufacturer, they will provide the details cables price list for you. So, now you are thinking buy the cable please contact huadong cable group, we will provide the competitive factory price for you reference.
AAC Phase Conductor
AAC Neutral Messenger
Ampacity
AWG or Kcmil
No of Strands
Insulation thickness Mils
AWG or Kcmil
No of Strands
Pe 75°C
Xlpe 90°C
Haiotis
6
1
45
6
103.8
59
Petella
6
7
45
6
111.7
59
Fusus
4
1
45
4
153.2
78
Oyster
4
7
45
4
163.9
78
Clam
2
7
45
2
245.9
106

Error: Contact form not found.