How to prohibition of bending swa armoured cable 2.5 mm 3 core with xlpe/ pvc
Because of excessive bending of the 0.6/1kv xlpe pvc 3 core 2.5 armoured cable can cause the capacitance charge of the core line in the bend and the metal net, leading to the leakage at the bend.

In addition, you should always pay attention to the fixed ring at both ends of the swa xlpe pvc armoured cable 2.5 mm 3 core to the X-ray tube.
Whether fast the high pressure generator. And if there is an anomaly, you should check it in time. So, you find the plug of xlpe pvc 2.5 3 core swa armoured cable is broken down.  At the same time, the lighter can use the knife to scrape out the core wire for reuse. If you want to know 2.5 3 core armoured cable(or other cables), please contact Huadong cable factory.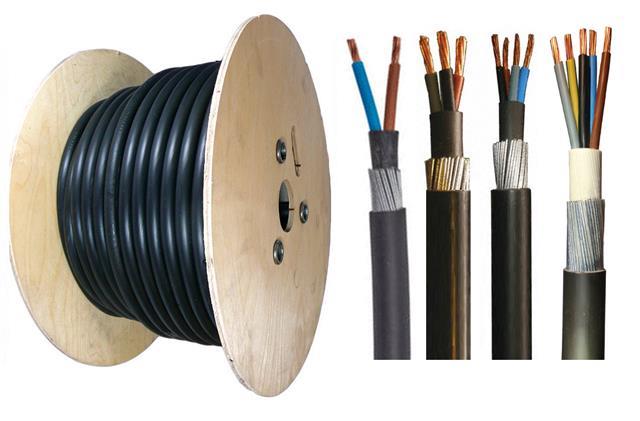 Size: 3 core 2.5mm Core
Color: blue, brown, green/yellow
Nominal Overall Diameter: 14.1mm
Standard: BS5467, IEC 60502
Conductor: Class 2 stranded plain copper conductor to BS EN 60228:2005
Insulation: XLPE (Cross-Linked Polyethylene)
Bedding: PVC (Polyvinyl Chloride)
Multi Core: SWA (Steel Wire Armour)
Sheath: PVC (Polyvinyl Chloride)
Sheath colour: black
Voltage rating: 600/1000V
Temperature rating: 0°C to +70°C
Minimum bending radius: 6 x overall diameter
The method of protect 2.5 armoured cable
In order to keep the surface of the armoured cable 2.5 mm 3 core clean and avoid moisture, cold, heat and pressure. So, dampness will break through the interior and reduce insulation of the 2.5 3 core swa armoured cable. So, it heat easily absorbs moisture and expands it out of shape of the 2.5 3 core armoured cable and 10 mm armoured cable 3 core. In order to the pressure will destroy the protective layer of the metal mesh. What's more, prevent insulation oil from soaking cable, corrode rubber.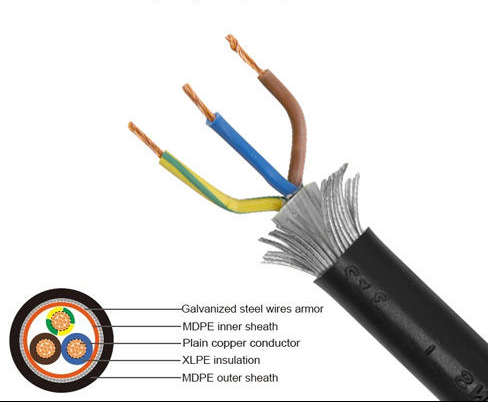 The 2.5 3 core swa cable price sales marking
Huadong as a professional armoured cable 2.5 mm 3 core power cable and 10mm swa cable in China. Meanwhile, over 15 years export experience. At the same time, we have export the swa xlpe pvc 2.5 armoured cable to Indonesia, South Africa, Philippines, Malaysia, Singapore, Vietnam,Korea, Mongolia, Yemen, Cambodia, Thailand, Kenya, Tanzania, UAE, Botswana , Nigeria, Panama, Iran, and so on. So if you want get the best 2.5 armoured cable price, Huadong will a good choice.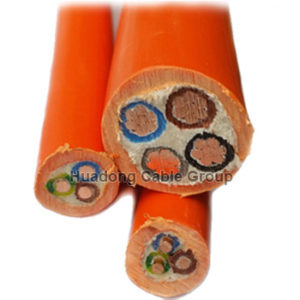 Avoid adverse laying environment of LSF 2.5 3 core armoured cable
If the surrounding environment of the 2.5 armoured cable and 6mm 3 core swa cable line contains corrosive substances such as acid and alkali or underground sewage. So, we should consider. In order to solve this problem, require our electric designers to investigate and inquire about the local address pollution carefully. Monitor the insulation performance of the armoured cable 2.5 mm 3 core in order to discover the potential flash over failure of the cable in the first time. Flash over 2.5 3 core swa faults of cables usually occur during preventive tests.