Where to buy the 4 core 120mm cable price at lowest ?
Recently, if you are planning to get a big number order PVC single core 120mm cable for you project. So, you can find the excellent 11kv xlpe 120mm cable factory from in China by internet. Because of there are gather many powerful pvc 120mm 4 core armoured cable manufacturer. So, you will very easily get your ideal high quality 120mm 4 core swa cable price. That will save a lot of money for you.

About the singe core 4 core 120mm armoured cable maufacturer of Huadong
Huadong Cable factory not only as a special PVC 120mm single core cable factory in China, but also, we have over 15 years manufacturer and export in 4 core single core armoured 120mm cable, 15 senior engineers. At the same time, we can free design the 150mm 120mm 4 core swa cable size according to client's requirement. So, in huadong you will meeting all kinds 4 C 120mm armoured cable sizes that you need. Meanwhile, if you need help, please contact us any time, the best 120mm 4 core swa pvc cable black list will send you in 12 hours.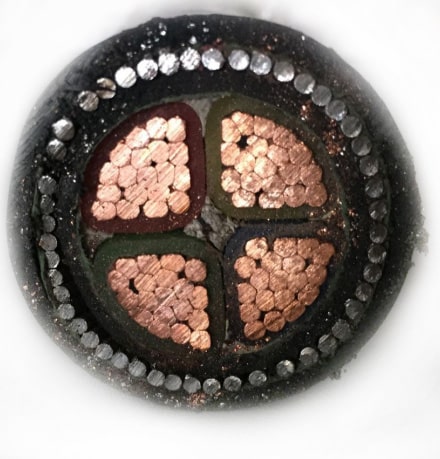 The description of 4C 120mm cable
Voltages: 0.6/1kv
Conductor: Aluminium or Copper or tinned copper
Section Area: 50mm2 70mm2 95mm2 120mm2 150mm2 185mm2 240mm2 300mm2 and so on.
Cores: 4 core, 3+1 core
Armored: SWA (Steel Wire Armoured)/STA(Steel Tate Armoured)
Insulation: XLPE / PVC / LSF / Fire Resistant
Standards: IEC 60502, BS 7870, GB/T12706 and so on.
Application: Building, Engineered, Railway, Plant construction, School, Hospitaland so on.
The price of 4 core 120mm armoured cable in China cable factory?
Because of 4 core single core 120mm cable price is expensive, So, it is a variant of power cable that cross-sectional diameter is 120 mm sq, as well as a live and neutral core within itself. So, the construction of the copper pvc 120mm cable and 185 sq mm cable is commonly identified by the plain annealed stranded copper application for the conductors, And the cross-linked polyethylene (XLPE) used as the insulation materials. Therefore, pvc for both the bedding and sheath. But steel wire used for the armoured layer of 11kv xlpe 120mm cable to protect the insulating layer beneath. So, it is different the 120mm 4 core armoured cable with steel tap armoured layer.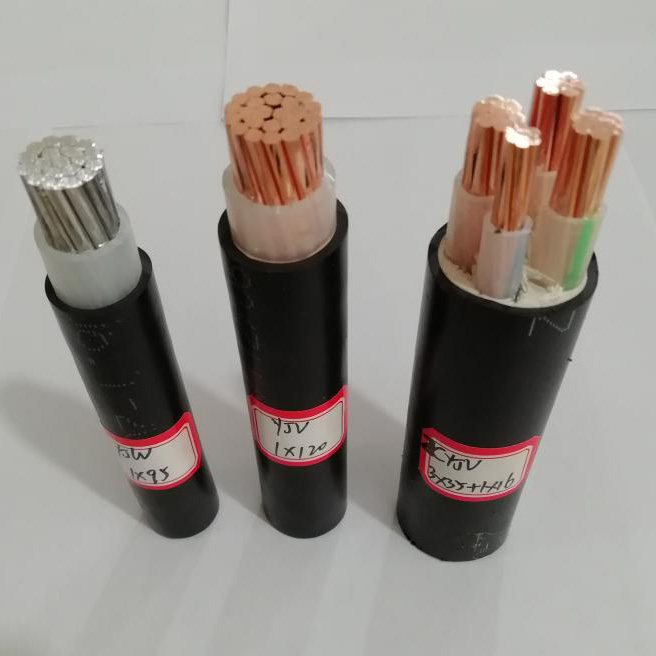 The size of 1-4 core 120mm cable
Voltage: 0.6/1kv 10kv 11kv 15kv 24kv(12/20kv) 33kv (18/30KV) 35kv
Core: Single Core
Sectiona-area: 16mm 25mm 35mm 70mm 95mm 120mm 150mm 185mm 240mm 300mm and so on.
Armoured layer: Non-armoured or armoured
Conductor: Copper/Aluminum/Plain annealed copper
Insulation: XLPE or PVC
Sheath: PVC
Standard: IEC 60502 or Other Internation Standard.
The feature of PVC 120mm single core cable and 4 core 120 sq mm armoured cable
Because of these advantages the singe core 4 core xlpe pvc 120mm cable price. The 11kv xlpe 120mm cable has strong armoured layers than sta cable. The 120mm 4 core swa cable and 35mm armoured cable are  both widely application to building, railway, underground, conduit, power substation and so on. So, that's why the 4 core 120mm armoured cable price is the best expensive in the all 16mm 3 core armoured cable price lists. That is also more and more cable cable factory would like to produce the 120mm 4 core swa pvc cable black, We have export the cable to Nigeria.
Hot sales power cable