300mm single core armoured cable of 11kv 33kv Conductor
Because of the 11kv 33k 300mm single core armoured cable stranded compacted circular copper or aluminium conductors. Therefore, all internal interstices of try conductor with water blocking compound. So, which is specified to prevent ingress of water through conductor during storage, handling, installation and operating of the cable.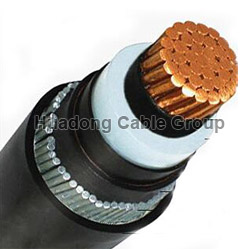 Voltage: 1.8/3KV,3.6/6KV,6/10KV,10KV,11KV,15kv,8.7/15KV, 18/30KV,19/33KV, 26/35KV and so on.
Conductor: Aluminum/Copper/Tinned Copper and so on.
Sectional-area: 185mm, 240mm, 300mm,630mm2 and so on.
Armour type:
1. Galvanized steel wires/steel tape for 3 core;
2. Stainless steel wire/Steel tape or Aluminium wire/tape for single core Polyvinyl chloride (PVC) or PE, or HDPE.
Insulation: XLPE /pvc and so on.
Screen: Copper Tape screen.
Sheath: PVC and so on
33kv 11kv 300mm single core xlpe cable Conductor Screen
owing to, the 11kv 33kv armoured 300mm xlpe cable extruded Semi-conducting compound. So, minimum thickness the 11kv 33kv 300mm single core armoured cable 0.5 mm and the maximum volume resistivity of 5000 ohm-an at 20°C and 25000 ohm-cm at 90° C.

Armoured 11kv single core 300mm2 xlpe cable Insulation
Generally speaking, armoured 11kv single core 300mm2 xlpe cable extruded XLPE with high degree of cross-linking. So it free from contaminants, air voids and heat resistant by dry cured process.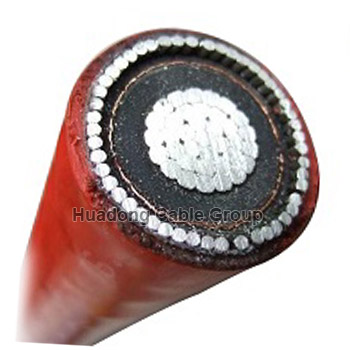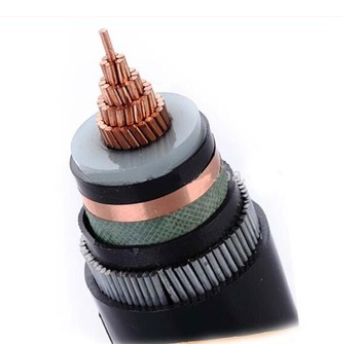 11kv 33k 300mm single core armoured cable Application:
In addition to 300mm xlpe single core cable for installation in ground, in water, outdoors. But also, indoors and in cable ducts for power stations, industry, and distribution networks. At the same time the good installation properties of this 33kv 11kv 300mm single core xlpe armored 11kv 33kv cable make installation easy, even on difficult routes.
Because of  Huadong cable group can customize the 4 core armoured 300mm2 cable for clients. We have exported the cable in South Africa, Philippines, Indonesia, Malaysia, Singapore, Vietnam, Korea, Mongolia, Yemen, Cambodia and so on.